Strawberry Nice Cream for Breakfast
Nov 14, 2016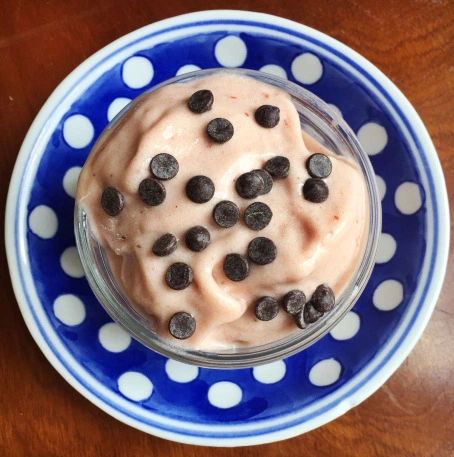 I. Love. Ice. Cream. It is one sweet I would never give up because it brings so much happiness into my life. I tend to lose all self-control with Ben & Jerry's in my freezer, so keeping this ice cream alternative on hand is essential. It fixes my sweet craving, and when I eat it for breakfast I do not feel guilty!
Servings: 4
Ingredients:
2 bananas, peeled
1 cup frozen strawberries
1/4 cup almond milk
1-2 squirt preferred Beverage Booster
Directions:
Cut each banana into 6 pieces and freeze overnight.
Put frozen banana pieces, strawberries, almond milk, and Beverage Booster in a food processor and blend. Forewarning, it may initially jerk the food processor.
Occasionally stop the food processor and scrape the sides down until it is thoroughly blended.
Serve immediately or store in a freezer safe container until ready to eat.
Top with nuts, granola, fresh fruit, or chocolate chips!