Inspired by:
In 1995, Kaliana's heart went out to a toddler screaming from separation anxiety.
Her decades in natural healing came together with her powerful intuition as she began hearing a natural blend to spray into the air to alleviate anxiety.
This spray changed the life of that toddler, and her phone started ringing with moms asking for more. Every product that you see came about by request of someone calling and asking for help, or from a need within her own home.
HOW WE GOT STARTED
Children's Study
71% of Kids Felt Happier, Calmer & Slept Better
In the summer of 2008, KidsAbilities Occupational Therapy for Children, sponsored the first pilot study of Kaliana products. A portion of their clients were asked to participate in the study for 30 days, while others remained as a control group.
In conclusion, using the Kaliana 3-layer Method significantly helped the children handle their emotions, become more social, improve memory, verbal skills, and/or learning/cognitive abilities.
SEE STUDY
Who is
Kaliana is one of the kindest, most compassionate people you will ever meet. She has a passionate drive to make a significant, positive difference in improving the lives of women and their families. She has exemplified this via her unwillingness to quit, even when the odds were stacked against her.
Kaliana has been studying natural healing since 1976. She developed her own line of aromatherapy products in 1995, is a gifted intuitive, Master Energy Healer, author of 4 books, professional speaker, and offers private consulting for spiritual women and moms.
Kaliana is a certified Phyto-Aromatologist, graduated from Queens University as a Presidential Scholar, sat on the Board for Eating Disorders at The University of North Carolina, Chapel Hill, holds a 4-year Advanced Certification from the Mastery of the Heart School, and teaches certified courses for Continuing Education Hours by NCBTMB.
Whether it's through her classes, a session, or a 3 minute chat on our website, you will feel inspired and empowered to make the changes that you seek.
A Personal Note
In 1995, my mom (Kaliana Schmidt) developed a line of natural products to help moms and kids with stressful emotions. She and my dad worked side-by-side for 20 years to build this business they so strongly believe in. Suddenly, in 2015, there was a tragic boating accident that took the lives of my dad, cousin, and cousin's boyfriend. I was the sole survivor of the accident, and my brother moved home so we could heal as a family.
These products played a major role in helping our emotions of grief, trauma, and anxiety. It became our passion to help others heal their pain from everyday stressors to their most difficult tragedies. Thank you for taking the time to get to know us a little better. We would love to hear your stories of how our products help change your life!
Lots of love,
Kaylie Schmidt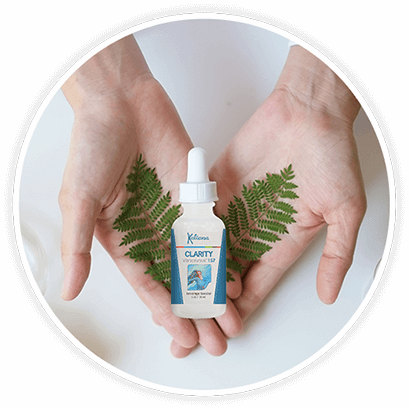 Learn About
As you may know, not all essential oil blends are created the same. Certain methods can be used to increase effectiveness so you get better results—whether that be for your anxiety, sleep issues, heartache, self-doubt, or health issue.
So what makes Kaliana highly effective for emotions? Click the button below to learn the 8 ways we go beyond essential oils with our ingredients and process.
These boosted benefits are the reasons you experience a tangible shift from our products during moments of high stress, and why using them daily can help move deeper layers of emotion from your body.
Learn More