3 Tools for Promoting Your Child's Emotional and Physical Well-Being
Sep 23, 2016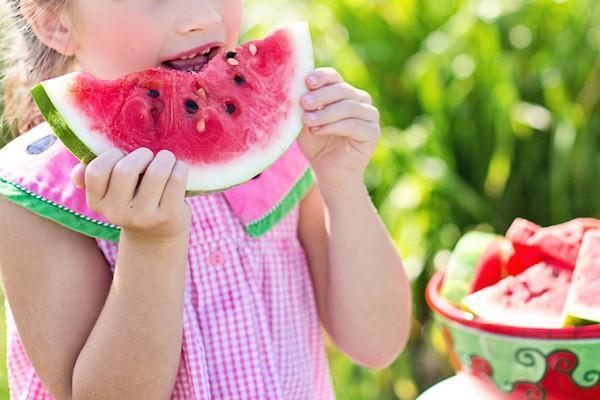 Today we are bombarded with news of the increase of childhood depression, child obesity, ADD/ADHD, new strains of the flu, etc. Because of this influx, it is more important than ever to help protect children through preventative measures to help promote their physical and emotional well-being for a better future.

Try incorporating these 3 simple tools for better health on all 4 body levels: physical, mental, emotional and spiritual.

1) Teach kids the importance of not holding a grudge. Grudges make us tense, uncomfortable, and even angry. Science has shown that these emotions can reduce the effectiveness of our immune system, as well as increase irritability and make us feel tired. It's usually the nature of little ones to forgive and forget on pretty quickly, but as kids approach their preteen years they tend to hold on to the wrong doings of others. Share with your kids how everyone makes mistakes so we want to forgive.  In addition, life is about choices. Some people are going to make different choices in life that we would. Observe the choices and behavior of others, and then decide who you truly want as your friends. Let go of the pettiness of others, and choose to spend time around people you enjoy.
Read more about how forgiveness can impact health!

2) Get greens in your kids! I know, you must be thinking "Yeah right, good luck getting my child to eat spinach." These few tips show you ways that you can sneak healthful greens into your child's diet to give them stronger blood and a robust immune system.

breakfast  - make a smoothie with your child's favorite fruit and throw in a handful of spinach. If you use blueberries they won't even detect the green floating throughout. lunch - sneak lettuce into sandwiches, spinach into lasagna or chopped kale into chili. dinner - add finely chopped spinach or kale into spaghetti sauce OR add a small handful of finely chopped spinach to basil pesto and serve over chicken or your child's favorite pasta.
dessert - save some of your smoothie from breakfast, put it in a popsicle mold, and the next day you can serve it as a special treat!

fun & yummy snack recipe - kale chips are a big hit and are quick and easy to make:
Break apart 1 bunch of kale in to large pieces- leaves only & discard the stem.
Wash and dry the leaves.
Lightly season with sea salt and a light drizzle of olive oil, then mix well.
Put on a cookie sheet and bake in a 350 degree oven for 10 to 15 minutes or until crispy.
If you like, you can dust it with some parmesan cheese on top before serving.
Read more on the benefits of greens!

3) HEALTH Emotional Care  Why not let nature and aromatherapy help turn on your child's health? My products are easy and kids ask for them! - Kaliana Formulas were developed for toddlers.

An aromatherapy technique to boost immune support for children:
Apply Kaliana HEALTH Deep-Release™ Oil to the belly button and base of feet. (After applying oil to feet, it is suggested to put on a pair of clean white cotton socks.) The feet and belly button are rich in reflexology points that spur healing in the body. The body naturally absorbs what it needs. Rest better while working in harmony with their gentle systems.
"I have been amazed how often Kaliana's products have helped a child and their family deal with behavior problems, fears, or other stressors." Wendy G. Talley, MD, FAAP
71% of parents said their child was Happier, Calmer (emotionally), Slept Better, and had Less Temperamental Outbursts.* read more! Exceptional Child Pilot Study, 2008; using Kaliana Daily 3-Step System for 30 days.
Help teach kids functional tools in their growing years and build a healthier foundation for their future. Share these tips with you friends to help create more HEALING for our world!

Please leave your thoughts below to inspire others.
About the Author: Kaliana has been studying natural healing since 1976. She developed her own line of aromatherapy products for emotions in 1995. She is a gifted intuitive, Master Energy Healer, author of 4 books, professional speaker, and offers private consulting for spiritual women and moms.
Kaliana is a certified Phyto-Aromatologist, graduated from Queens University as a Presidential Scholar, sat on the Board for Eating Disorders at The University of North Carolina, Chapel Hill, holds a 4-year Advanced Certification from the Mastery of the Heart School, and teaches certified courses for Continuing Education Hours by NCBTMB.