How My Dad's Death Made Me Better
Jan 21, 2016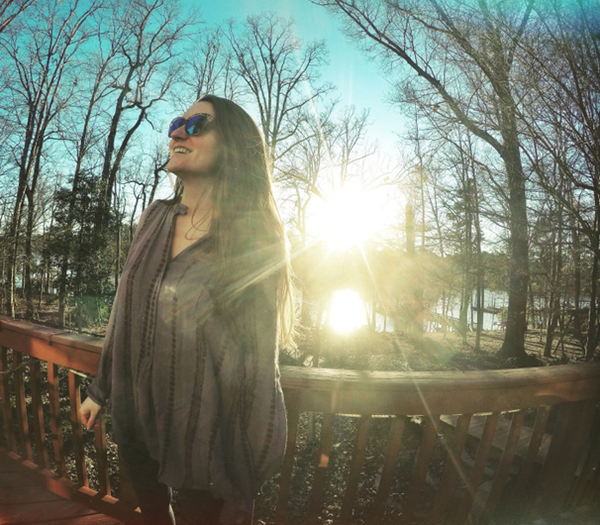 Picture this: It's a Monday morning and you've just arrived at work or class. You and a friend strike up a conversation, she asks how your weekend went. One of the first things you tell her is how fast it went by, how you can't believe it's already Monday. Now it's Wednesday, and you're thrilled by the fact it's hump day because you're halfway through the week! Then Friday sneaks up and your happiness level is just through the roof, 'cause duh, it's almost the weekend.
If this isn't you and you're always enjoying each moment, be proud. This was me all throughout high school and college, probably even middle school. It pains me to think at least half of my life has been spent in the future instead of the present, especially because the future isn't guaranteed. Most of the planning I did in my head was futile; the expectations I created left me mostly disappointed. Don't get me wrong, I've lived a wonderful life so far...one I'm incredibly grateful for. But being in the boating accident that killed my dad and cousin made me seriously look at life and ask if what I'm doing is enough. I've seen first hand how fast life can be taken, how precious our time here truly is, and I want to make the most of it. If not for me, at least for the people whose time here has been cut short. And for me that starts by truly living in the present.
So, welcome to My Journey to Mindfulness. What does it mean to be mindful?
Mindfulness means having a moment-to-moment awareness of what's going on NOW. What you are feeling, thinking, sensing around you. Focusing on your current experience without judgment, without thinking there is a "right" or "wrong" way to be. Our thoughts focus on the present moment instead of lurking into the past or creeping into the future.
This is a journey because I have in no way mastered being mindful. I believe our technology-driven society fosters mindlessness in that we are constantly receiving and sending information which draws our focus away from ourselves. I cannot tell you the amount of times I've become lost in my phone, scrolling through Facebook or Instagram just because I seemingly have nothing better to do.
So goal number 1:
only check social media sites twice a day
 (as opposed to the 20+ times I normally do). A couple other ways I'm cultivating mindfulness:
Slowing my eating, really focusing on the flavors and textures of the food.
Snuggling with my cat; focusing on his purring and the comfort he brings me.
Tuning into the patterns of my breathing.
When showering or washing my hands, focusing on how the water feels against my skin.
While brushing my teeth, focusing on how it feels against my teeth and gums.
I do not know where I would be right now if my dad had not died. Since his death I try not to expect anything of the future. You don't know the cards you're going to be dealt...I surely never saw his death coming. All I know is that focusing on anything other than the present is a waste of my precious time here.
Thanks for reading and being a part of my journey! xoxo.