What Spice Helps Stir More Passion
Mar 10, 2016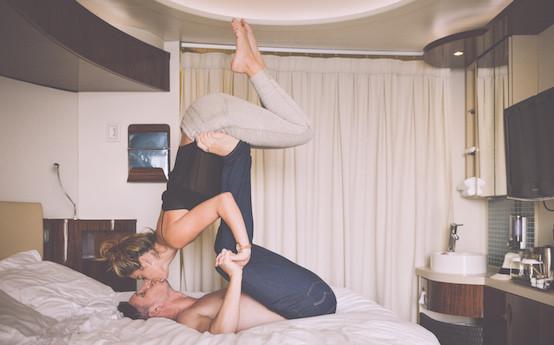 Are you ready to rev up your passion for life?
Do you desire more passion for your loved one?
Or perhaps, do you want to increase your passion for self-expression through art, music, dance, or writing? If your answer is yes to either or both of these questions, then add some natural emotional care cumin to your diet, because cumin carries the frequency of Passion!
Cumin increases both physical and emotional passion
by getting your blood flowing and helping activate your root chakra, which helps you solidify your dreams - such as starting a new business. It also helps blood and oxygen delivery to all parts of your body to promote passion if you get the drift! Although a lot of people think of passion as only being in the bedroom, passion is the fire that makes your dreams come to life. For instance, Celine Dion has huge amounts of passion which is how she can fill a coliseum full of sound and people.
How is it that cumin helps with passion?
Cumin seeds provide your blood with specific nutrients that get your blood flowing and heated. This physically and emotionally revving spice is a very good source of iron, which supports oxygen getting to the lungs, cells and remote parts of your body – if you know what I mean. If you don't have enough iron, you feel tired and lethargic. Proper levels of iron are also critical for energy production and metabolism. So regardless of how you want to express your passion –via art, music, dance, writing or intimacy – having a good blood flow, with strong blood, is essential to feeding your physical and emotional passion.
If you desire more passion in your life, as a part of
natural emotional care
find ways to regularly work cumin into your meals and even try a pinch in your coffee. In looking thru recipes, you will discover it is one of the top secret spices that makes Indian, Thai, African, Middle Eastern and Mexican cooking so delightfully decadent to your taste buds. Give it a try and you may just notice a new cha, cha, cha in your step.
Some ways to add cumin to your meals:
Ground meat for tacos or taco salad
Lentil soup for an exotic Indian flavor
Turkey chili
Sprinkle equal amounts of cumin, garlic powder & paprika, and then season with salt to put on meat, poultry or fish that you can sauté or grill
Shrimp or chicken cooked with this seasoning blend are fabulous for fajitas OR use it on white fish for fish tacos
Start with a little bit of cumin and experiment with the flavor, then add more or less to your liking. Enjoy!

For more information on the natural emotional care benefits of cumin, plus 70 beverages and over 50 recipes – order my book Coffee, Chocolate & Confidence today! AND…learn more about Foods & Moods!
Download my easy "Key Foods to Help You Feel Happier" eBook FREE. This way, each time you grab something from your pantry, it encourages positive moods and emotions.