Each kit contains 4 easy-to-use products for taking charge of your emotions—quickly and deeply.
Deep-acting emotional support*
Benefits immune, skin & energy*
Kaliana Emotional Care® Kits combine 4 applications for a more holistic approach to help you get to the root of deeper emotions, and give you the power to turn them around.
WATCH THE VIDEO TO LEARN MORE.
---
What Can Joy Do For You?
Promote: playfulness, happiness, freedom*
Release: fatigue, overwhelm, control issues*
PURE & NATURAL INGREDIENTS HAND-BLENDED FOR YOUR EMOTIONAL NEEDS.
Joy ingredients have been hand-selected to help ease the inner critic and promote a deeper sense of happiness while stabilizing your emotions and nervous system. Joy Vibraceutical™ 148 plus 10 key essential oils have been blended to work in conjunction with one another for a greatest emotional benefit—including jasmine absolute, rose absolute, clary sage, and neroli.
CLICK HERE TO READ MORE ABOUT JOY'S PURE INGREDIENTS
How does it work?
Hand-crafted, specialty blends of essential oils and flower essences.
4 Layers of support to help ease stress, anxiety, and sadness.
Try it yourself and tell us what you think.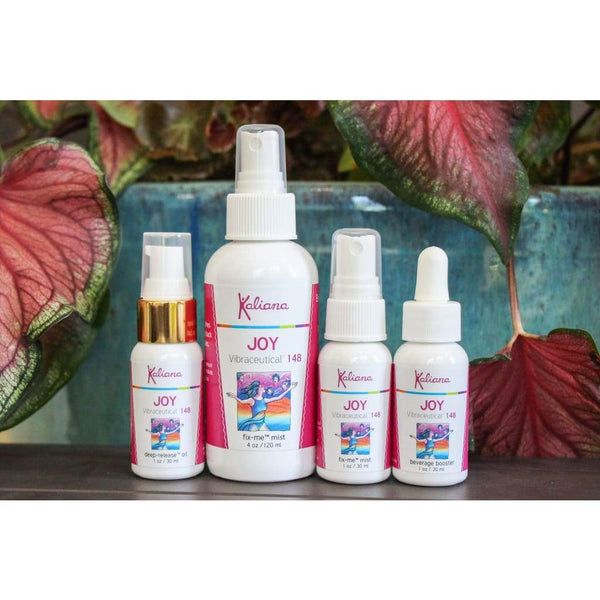 Regular price
$119.88
(A 28% SAVINGS)
100% NO-RISK MONEY BACK GUARANTEE
Frequently Asked Questions
---