Why I Stopped Using Individual Essential Oils and Why You Should Too
Jan 18, 2019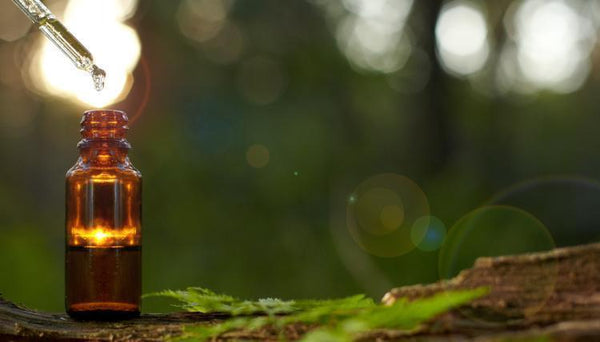 Why Essential Oils Make a Difference 

As more people lean towards age-old remedies to feel better, the use of aromatherapy is rising dramatically. 
This holistic healing practice relies on natural plant extracts called essential oils to enhance both physical and emotional health. With over 90 recognized essential oils to date, there's bound to be one that can help boost your well-being.
Essential oils are powerful on their own. They contain high concentrations of biologically active volatile compounds that bring a wide range of benefits to health.
For example:
Eucalyptus is an effective decongestant and topical muscle relaxant.

Lavender can relieve stress and anxiety.

Rosemary is known for its ability to reduce headaches.
Forty years ago, I began stocking up on my favorite essential oils and would keep around 30 to 40 different oils to use for colds, coughs, migraines, stress, and other illnesses. This was a great starting point because it gave me a sense of what each individual oil could do.
But I began to realize how using a single oil would fall short in terms of being able to address all the layers that make up a problem.
This is when I began creating blends—two or more individual essential oils that are combined for a specific purpose—and later studied to become a Certified Phyto-Aromatologist.
"Phyto-" simply means specializing in the impact of plants on the body versus specializing in the impact of molds, methane gas, or petro-chemicals.
You see, essential oils are dynamic organic liquids that work in synergy with each other. In other words, they work better when mixed. It's a great way to improve the potency and personalize them to your particular needs.
Why just address poor sleep when you can also get rid of stress and anxiety at the same time? Especially since most issues like sleep are not simple issues. It's more powerful to address several underlying factors including stress and anxiety to more effectively help you sleep.
Let's take the combination of peppermint and caraway as an example. Research found that the spasmolytic effects of caraway are enhanced by peppermint. Thus, their blend is effective in alleviating the symptoms of irritable bowel and dyspepsia.
Where to Start in Blending Essential Oils
Personally, I would recommend using an oil blend that is put together professionally. The plant extracts from essential oils are so concentrated that they can irritate the skin. Blending requires knowledge, creativity, and science. You need to figure out which oils go together, how much to use of each oil, and what effect the combined oils will have.
A good starting point in blending is to group your essential oils according to the traits they share.
It can be by the effects you're after, the scent type, or their oil notes. Let's say you're after a calming effect. Lavender, geranium, jasmine, and sandalwood would belong in the same category, which means they generally blend well together.
Grouping by scent types is great for those who are very particular with smells.
Some examples:
Flowery scents... jasmine, lavender, rose, and vanilla
Citrus scents...lemon, lemongrass, lime, and tangerine
Herbal scents...basil, eucalyptus, peppermint, rosemary and sage
Blending oils with same notes ensure that the fragrance will last and effects stay consistent. This is usually used for diffusion devices.
An individual essential oil can be categorized as a top, middle, or base note. Top notes evaporate within 1-2 hours, middle notes within 2-4 hours, and base notes evaporate the slowest:
Top notes work most effectively on mental issues.
Middle notes are good for our emotions, digestion, respiration, and metabolism.
Base notes target deeper body tissues and create stronger focus, concentration, etc. because they take longer to evaporate.
And someone who is highly skilled with decades of experience can create blends in the proper proportions to effectively go after all of those areas simultaneously.
5 Pros of Using Blended Oils
There are several reasons to go the blended route:
Give you a better chance of getting results immediately, all thanks to synergy.
Reduce any nasty side effects of a single essential oil. Clary sage, for instance, could have a harsh effect when used alone. But when blended, other oils can mitigate it.
Safety for children, pregnant women, elderly, and people who have serious sensitivities
Money Savers—rather than investing in several bottles of single essential oils, you can rely on one bottle of a professionally blended oil and reap the benefits accordingly.
Get a wider range of terpenes, which are in the essential oils produced by plants.


Why are terpenes important?
Research found when humans inhale these, it enhances human natural killer (NK) cell activity which can boost the immune system and kill tumor cells. Since there are over 50,000 terpenes in nature, it is important to use blends of essential oils versus just a single scent to gain all of the health benefits.
Don't Be Duped—Read The Ingredients

Pay attention to the order in which ingredients are listed: the further down the label the less of it there is.
Some essential oil companies pride themselves on beginning with jasmine, rose, or neroli as primary essential oils, whereas others stick trace amounts of these at the end so they can list them, or just leave out premium essential oils entirely, in order to keep their profits higher. They are choosing profits over depth of impact.
Blending aromatherapy is both an art and a science, just like cooking. Some people are average and others are gourmet chefs. The skill and knowledge of the person creating an aromatherapy blend directly affects the effectiveness and results you experience.
It could take a long time to become an expert in essential oil blending. But when performed correctly, the benefits can be significant.
About the Author: Kaliana has been studying natural healing since 1976. She developed her own line of aromatherapy products in 1995, is a gifted intuitive, Master Energy Healer, author of 4 books, professional speaker, and offers private consulting for spiritual women and moms.
Kaliana is a certified Phyto-Aromatologist, graduated from Queens University as a Presidential Scholar, sat on the Board for Eating Disorders at The University of North Carolina, Chapel Hill, holds a 4-year Advanced Certification from the Mastery of the Heart School, and teaches certified courses for Continuing Education Hours by NCBTMB.